Read More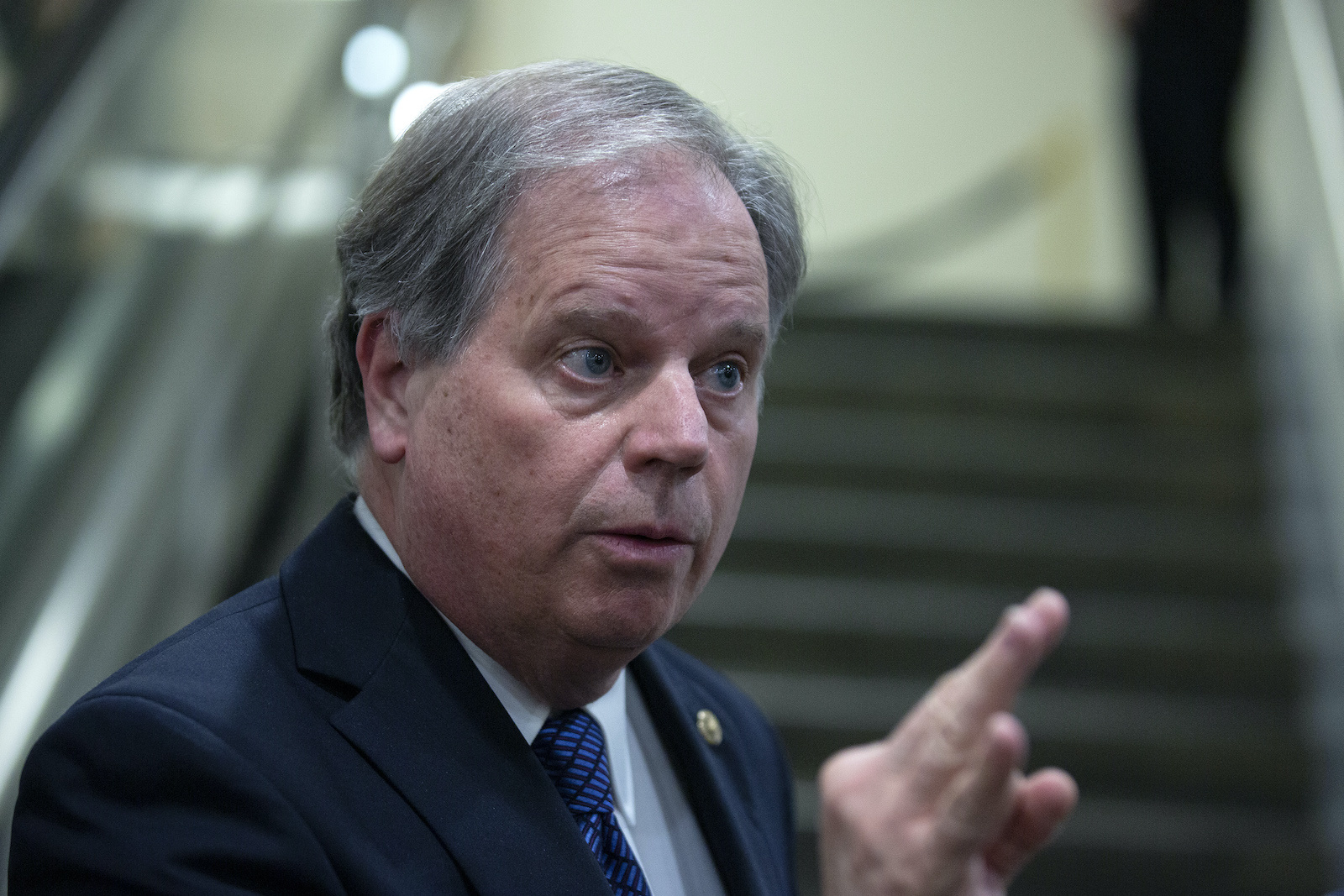 A Democratic senator viewed as a possible swing vote in the Senate's impeachment trial of President Donald Trump announced Wednesday that he will vote to remove the president from office.
"After many sleepless nights, I have reluctantly concluded that the evidence is sufficient to convict the President for both abuse of power and obstruction of Congress," Sen. Doug Jones (D-Ala.) said in a lengthy statement put out just hours ahead of the Senate's expected vote.
Jones went on to say that he was "deeply troubled by the partisan nature" of the impeachment proceedings over the past several months.
"Very early on I implored my colleagues in both houses of Congress to stay out of their partisan corners. Many did, but so many did not. The country deserves better. We must find a way to rise above the things that divide us and find the common good," the senator stated.
On the first article of impeachment alleging abuse of power over President Trump's dealings with the Ukrainian government last year, Jones concluded that Trump's "actions placed his personal interests well above the national interests and threatened the security of the United States, our allies in Europe, and our ally Ukraine."
Regarding the second article of impeachment regarding obstruction of Congress over the White House's response to the House's impeachment investigation, the senator said that Trump "deliberately and unconstitutionally obstructed Congress by refusing to cooperate with the investigation in any way."
"The gravity of this moment, the seriousness of the charges, and the implications for future presidencies and Congresses all contributed to the difficulty with which I have arrived at my decision," Jones added.
This news is merely the latest in a line of senators viewed as potential swing votes ultimately announcing that they will side with their party instead of breaking ranks on the matter. On Tuesday afternoon, Sen. Susan Collins (R-Maine) announced that she would vote to acquit Trump, as did Sen. Lisa Murkowski (R-Alaska) the day before. Retiring Sen. Lamar Alexander (R-Tenn.) has also said that he will vote to acquit the president.
Jones was elected in a 2017 Alabama special Senate election that was thrown into chaos by sexual misconduct allegations against the Republican nominee, Roy Moore. He is now widely viewed as the upper chamber's most vulnerable incumbent in the upcoming general election. And if his re-election chances in Alabama were slim to begin with, they're undoubtedly going to get a lot slimmer after this.