Read More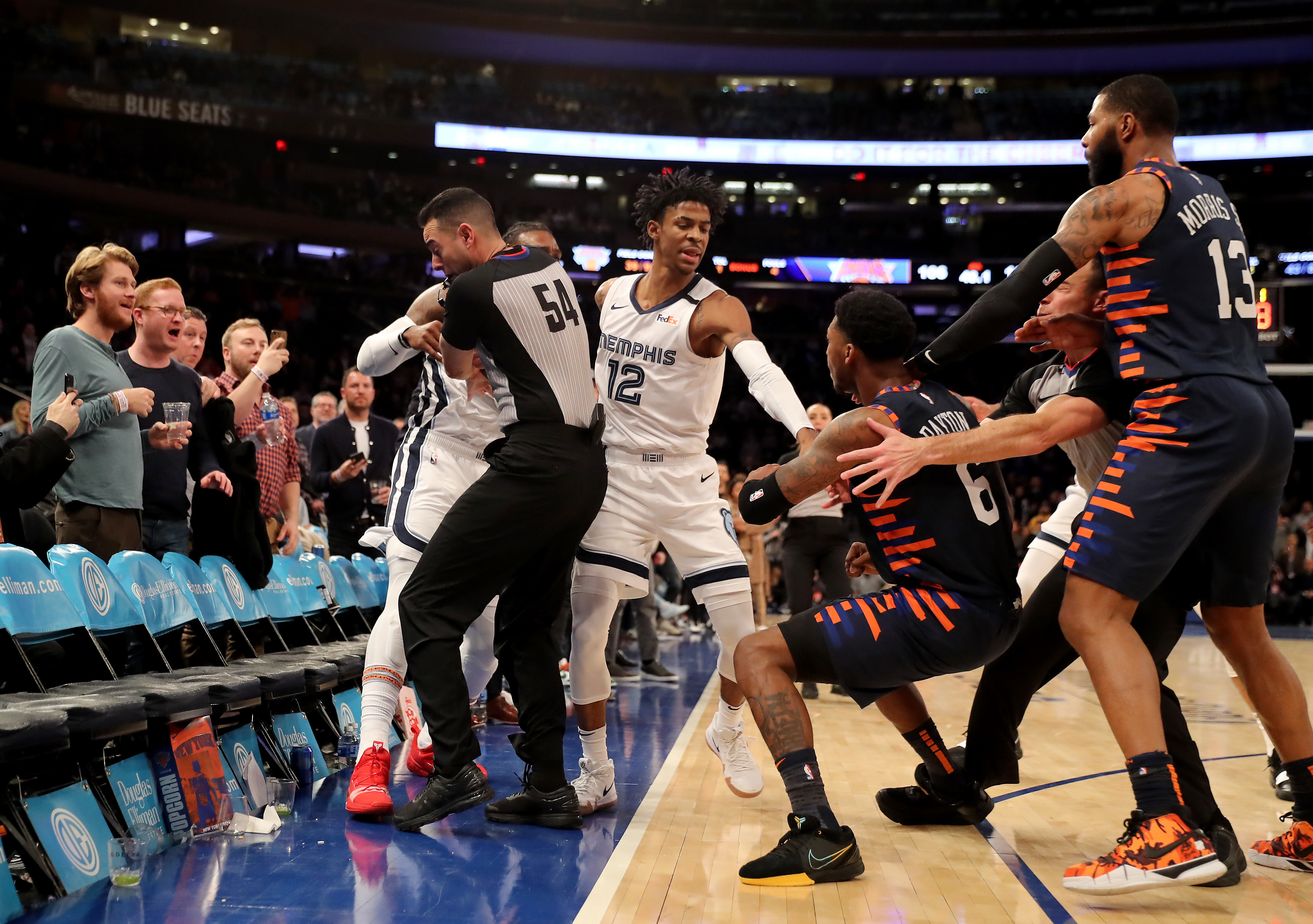 After a brawl at the end of Wednesday night's NBA game between the Memphis Grizzlies and the New York Knicks, one player issued an apology. But not for the fight — but for making a comment about an opponent that was deemed to be sexist.
Jae Crowder of the Grizzlies stole the ball and shot a 3-pointer late in a blowout game while the Knicks, who were losing with under a minute to play, were trying to run the clock down.
Elfrid Payton, a guard for the Knicks, took exception to this shot, and leveled Crowder by pushing him in mid-air. A scuffle ensued, and Knicks forward Marcus Morris got involved. Both Morris and Payton were ejected from the game, and could face suspensions.
After the game, Morris told reporters what he thought about Crowder's behavior.
"He plays the game a different way," Morris said. "He's got a lot of female tendencies on the court, flopping and throwing his head back the entire game. It's a man's game, and you just get tired of it. When you step back and shoot a three … and like rub it in … he's unprofessional. He's soft. His game is soft. He's very womanlike."
Morris later posted a tweet apologizing for using "womanlike" as an insult.
"I apologize for using the term 'female tendencies' I have the upmost respect for women and everything they mean to us," Morris wrote. "It was a Heat of the moment response and I never intended for any Women to feel as though in anyway I'm disrespecting them. Again I apologize with my comments."
Morris's comment, in addition to being offensive to many, is also not really accurate. In fact, "flopping" (exaggerating contact in order to draw fouls), is far more common in men's basketball than women's basketball.